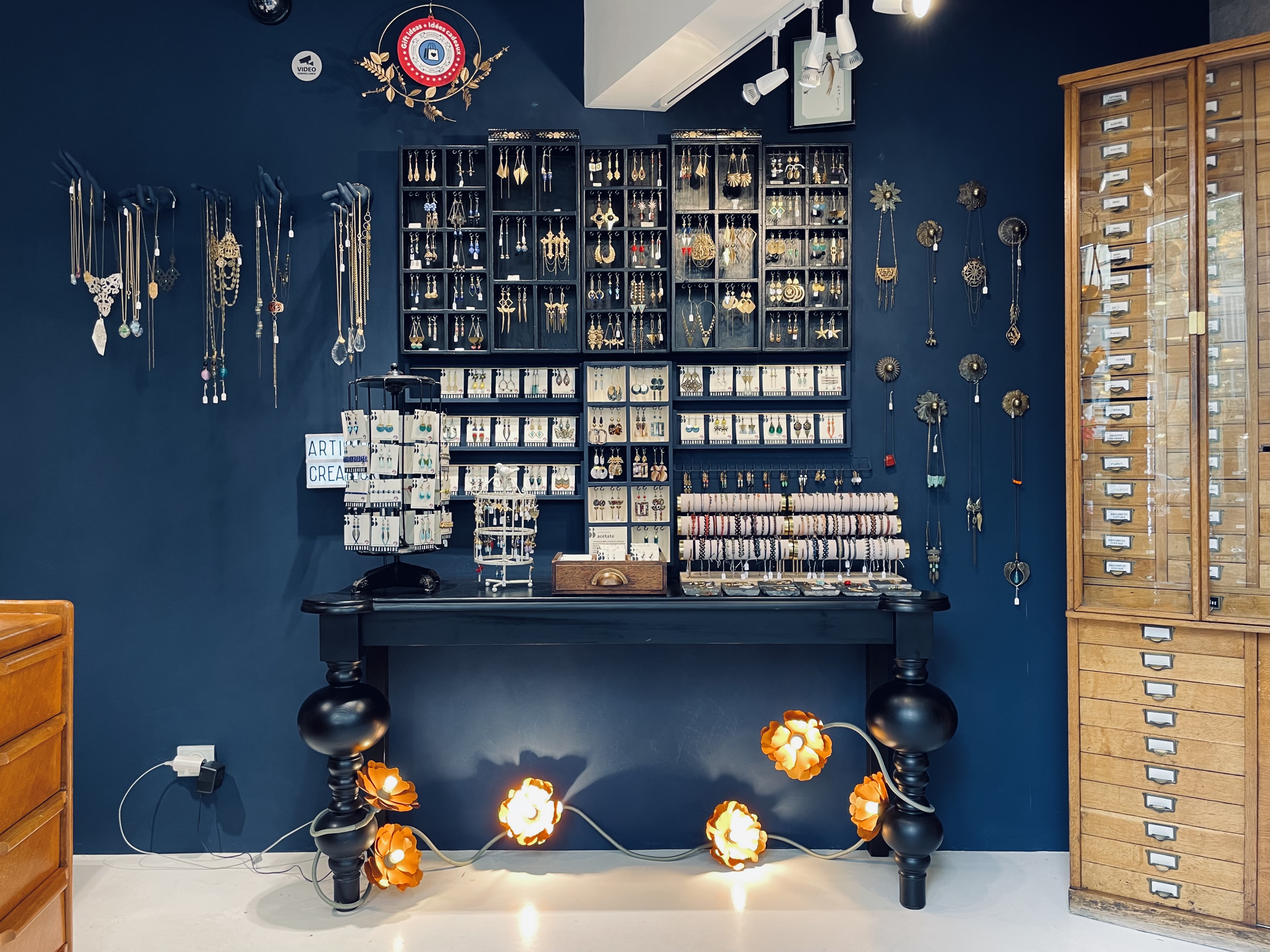 UN STYLE ORNEMENTAL
ENTRE MAJESTÉ ET DÉLICATESSE
Chez Bazaroïde, opulence baroque et rigueur Art déco entrent en résonance sans s'affronter : ici, il est question de fusion. Une identité qui se réinvente au fil des matériaux et des inspirations :
les grandes figures souveraines, l'idée de l'ailleurs, les beautés formelles de la nature...
Série limitée ou modèle unique,
chaque pièce est un exercice de style
visant caractère, équilibre et raffinement. Un rêve d'artisan qui envisage ses créations comme LA pièce stylée d'une tenue, reléguant le vêtement au rang d'accessoire.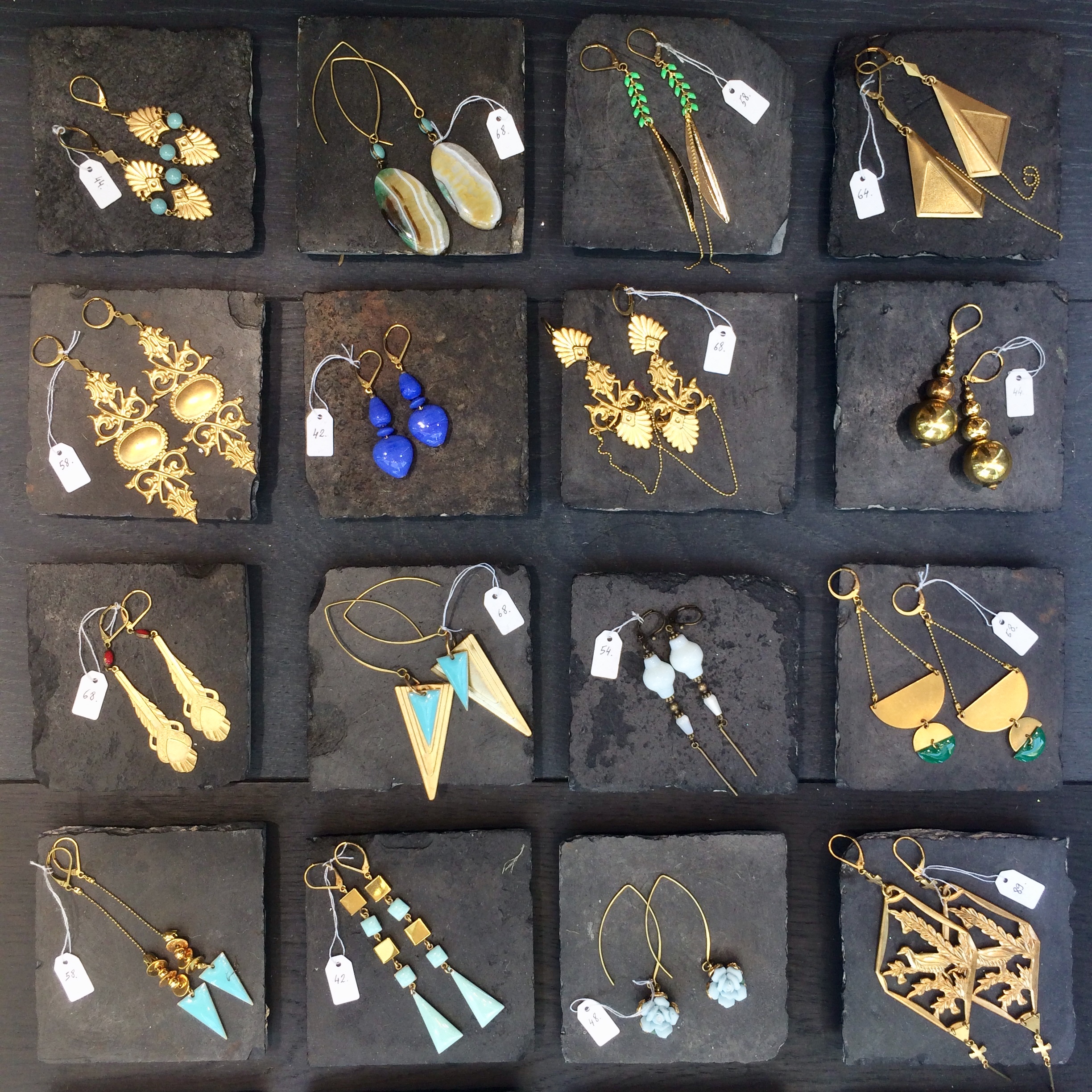 L'atelier

Bazaroïde

est le spot arty où dénicher un bijou fantaisie de caractère et trouver le cadeau qui fera mouche parmi une large sélection de boucles d'oreilles, bracelets, bagues, pendentifs, sautoirs, colliers et plastrons.
--------------------
A PIONEERING COSTUME JEWELRY BRAND
AIMED AT MAJESTY AND DELICACY
Baroque opulence and Art Deco rigor
start a resonance without clashing:
Bazaroïde's jewelry is
all about fusion. An identity that renews itself with materials and inspiring influences:
the great sovereign entities
, the idea of "elsewhere",
the formal beauties of Nature
... Whether a part of a limited series or a unique item,
each piece of work is an exercise in style
aiming at character balance and elegance. The dream of an artist who envisages her creations as the centerpiece of the outfit and the clothes as mere accessories to it!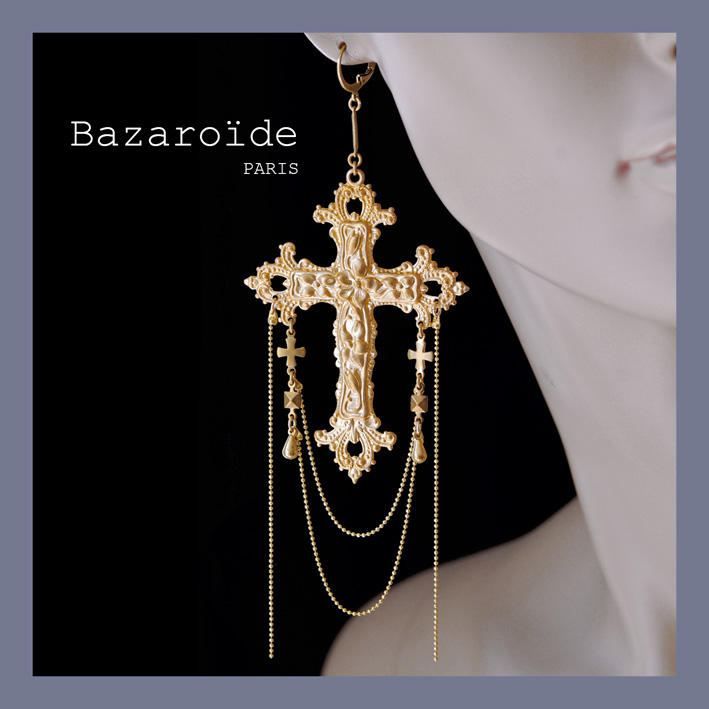 Bazaroïde offers a large selection of earrings, as well as bracelets, pendants, necklaces and rings. Bazaroïde's workshop is the perfect place to find an original gift.

Yes, fashion jewelry can be stylish! ;-)